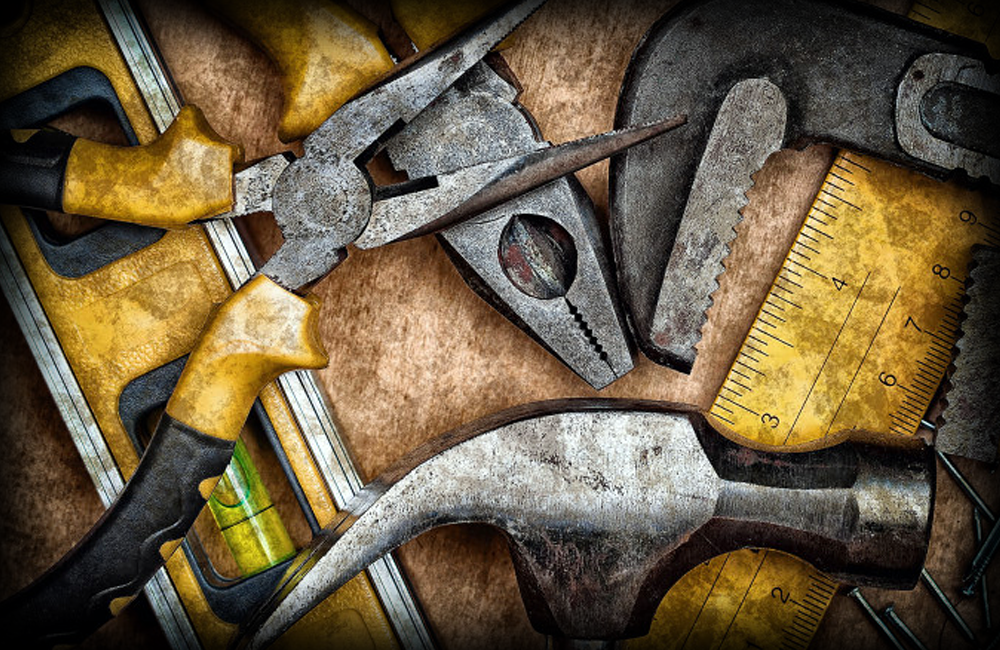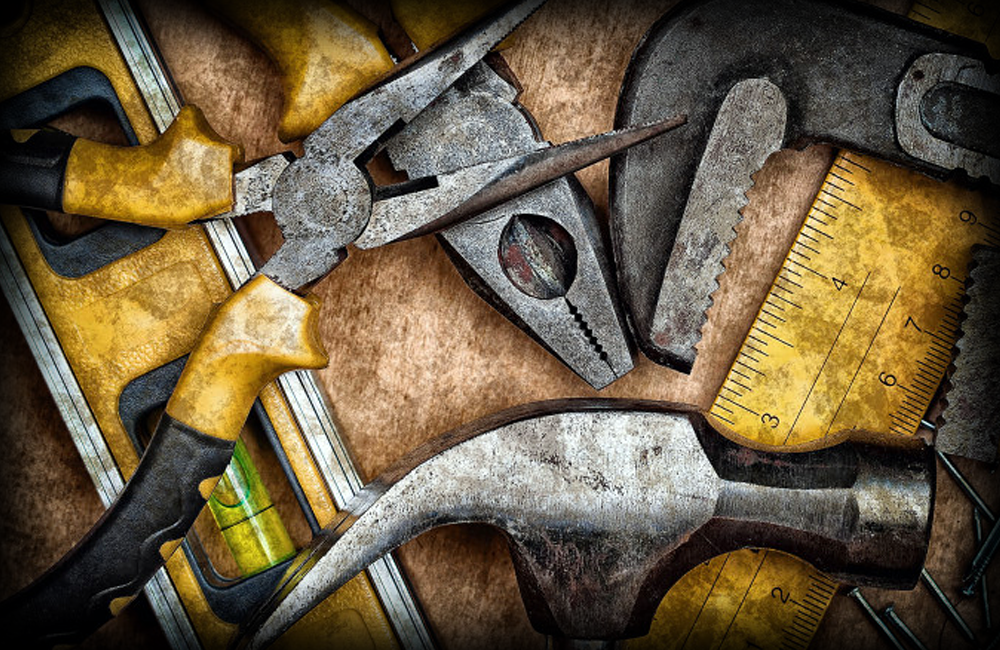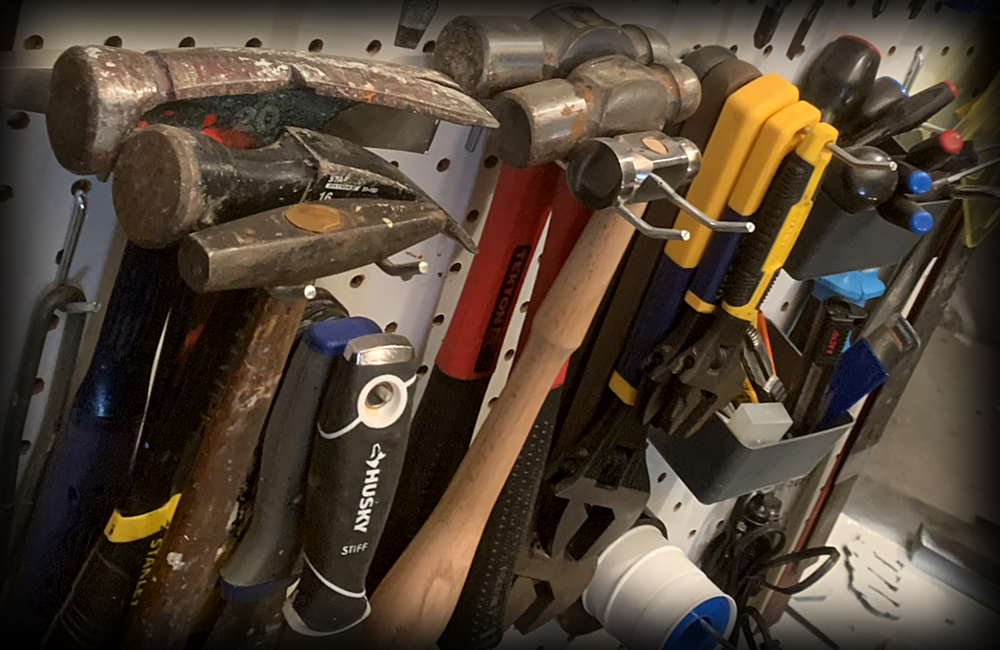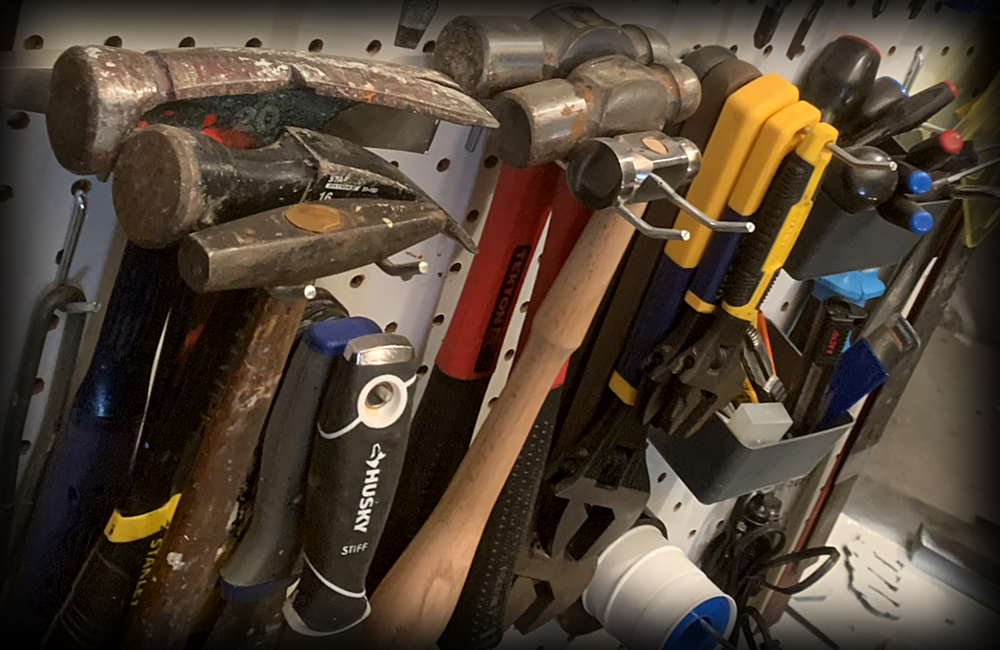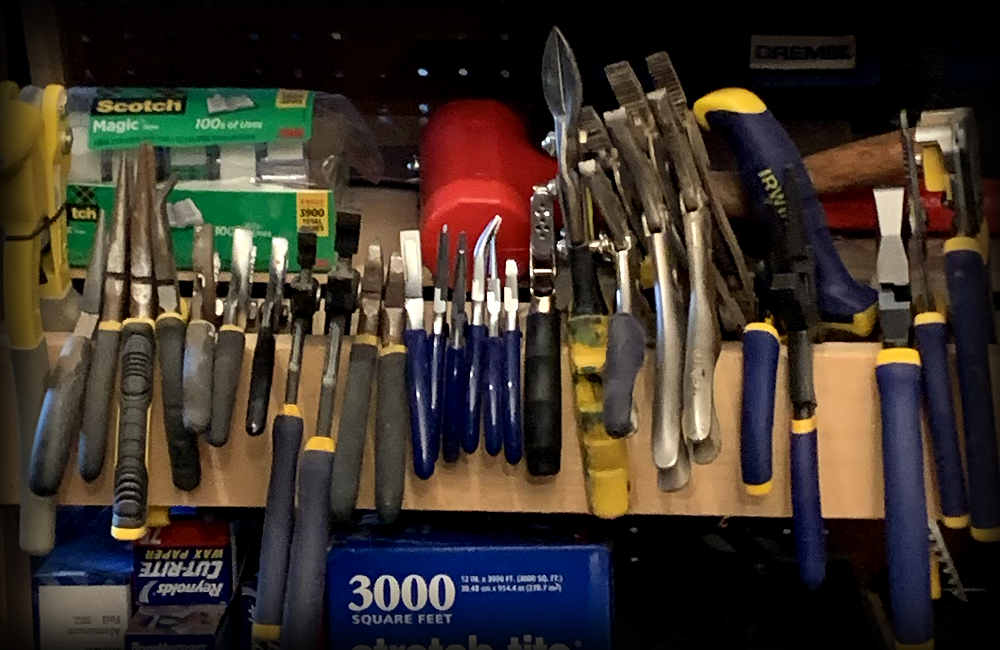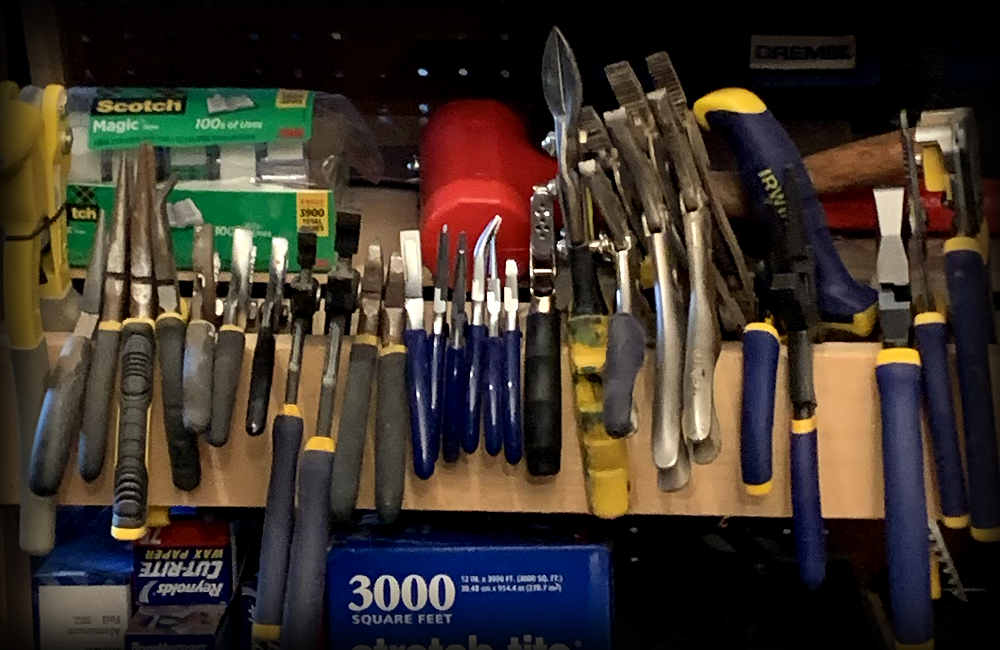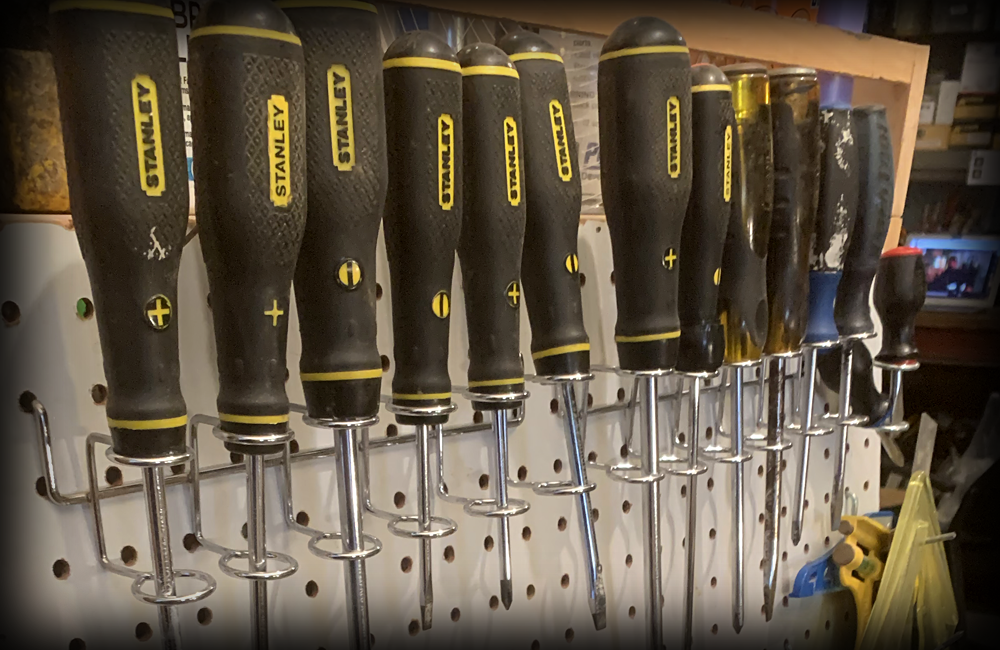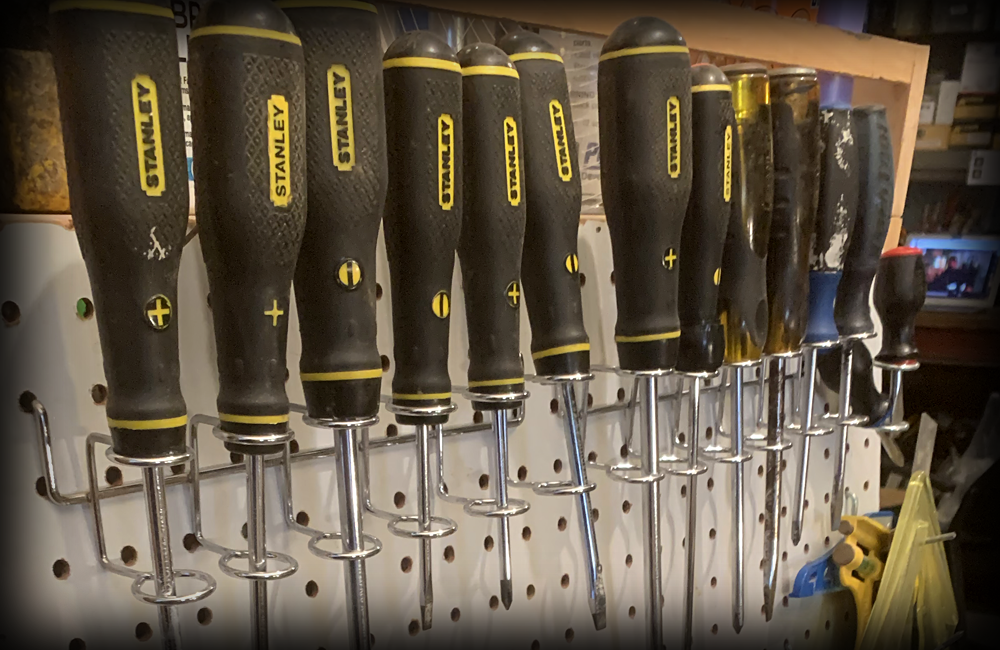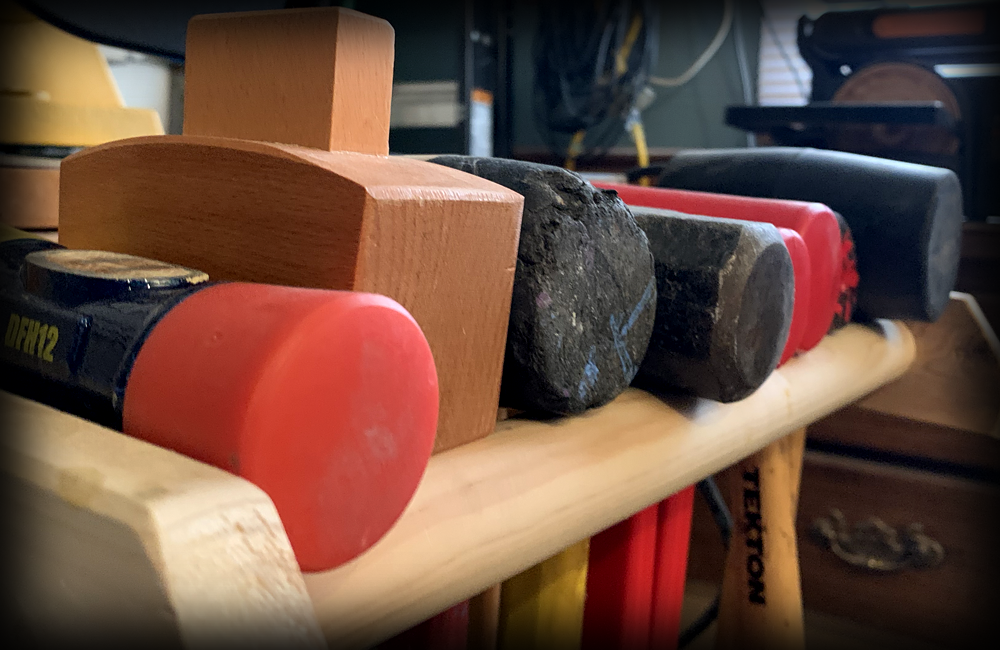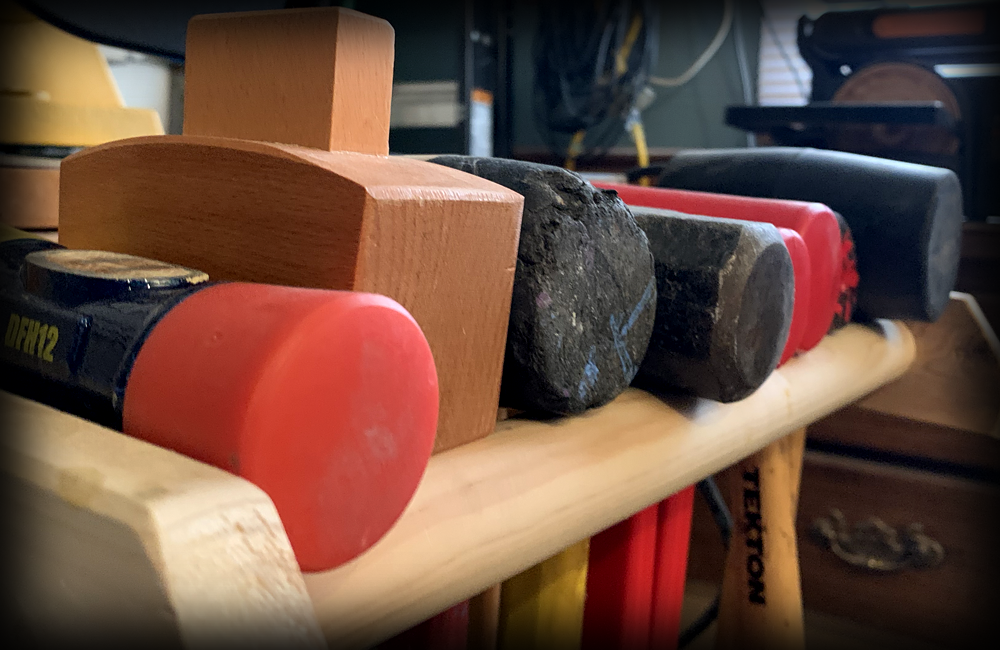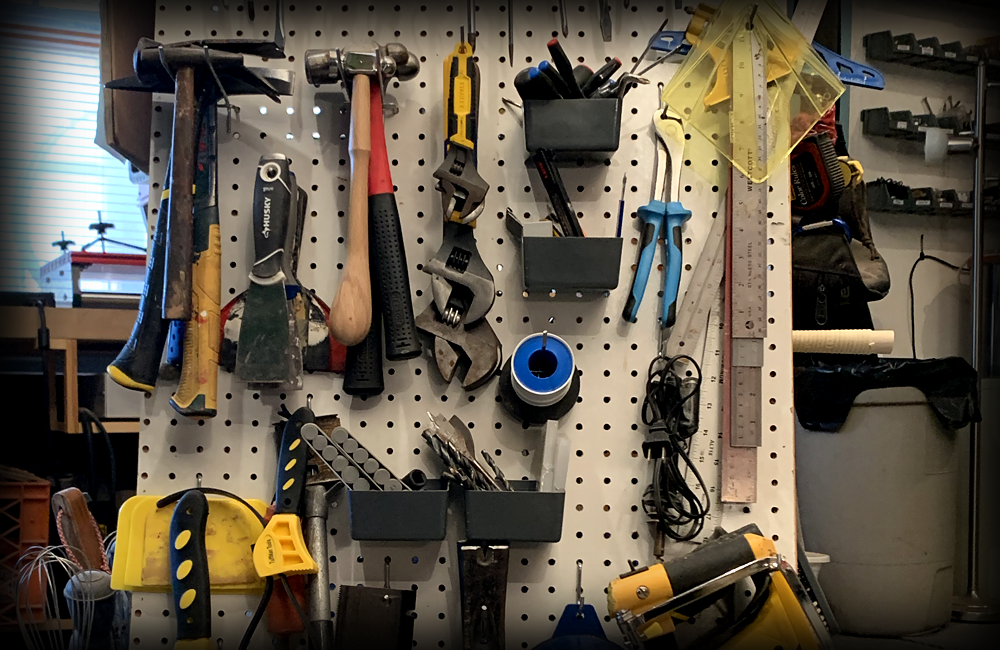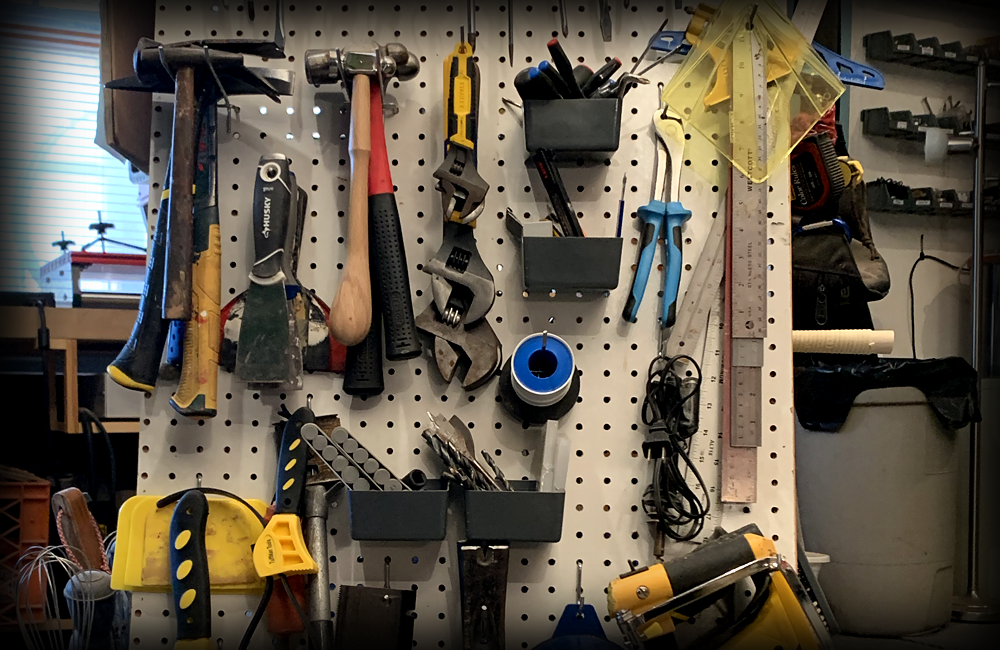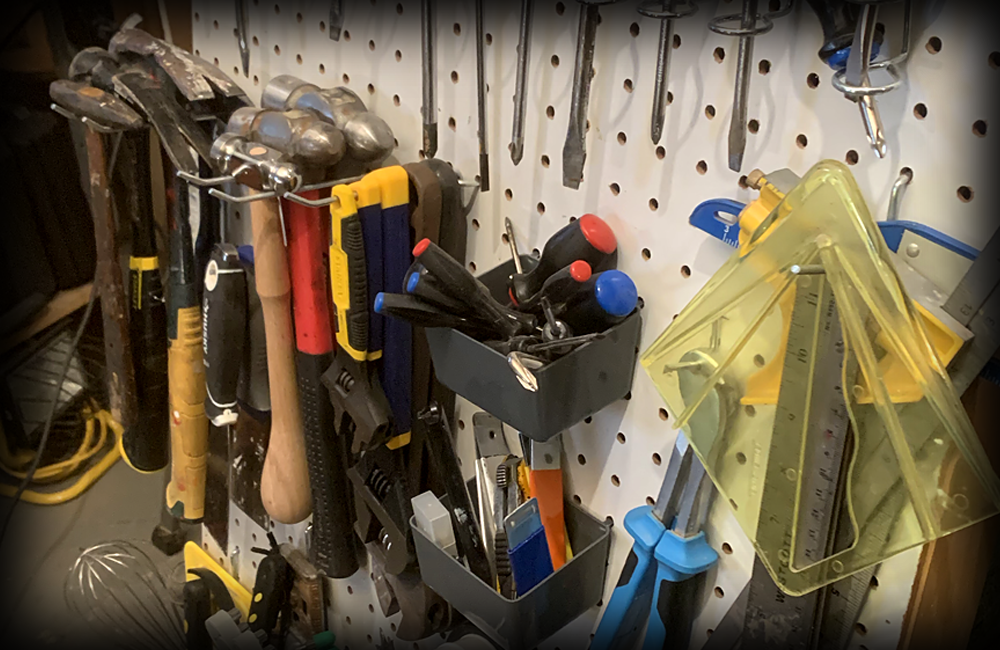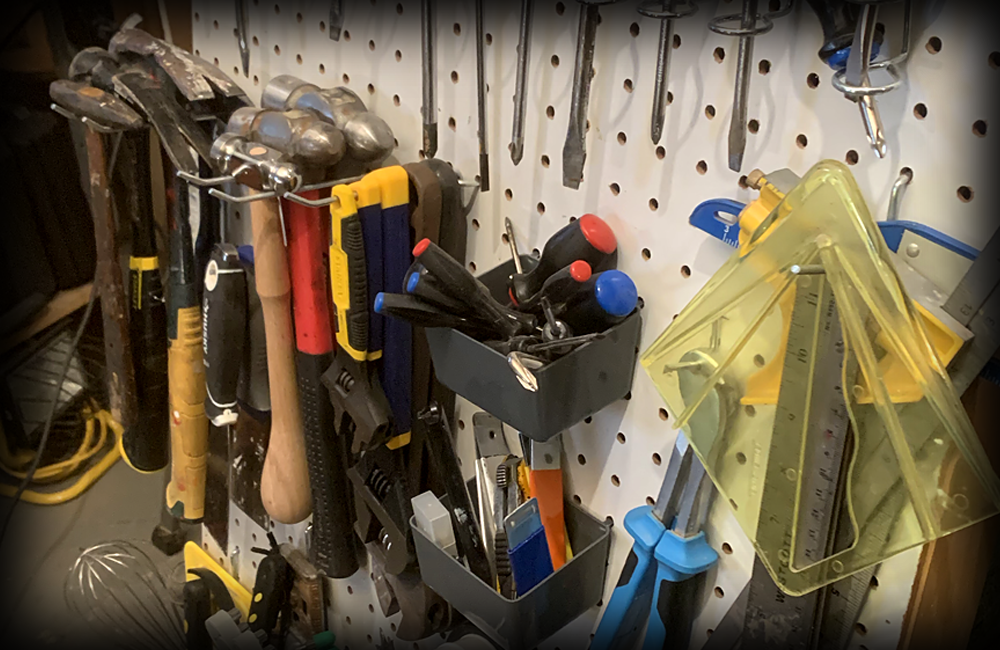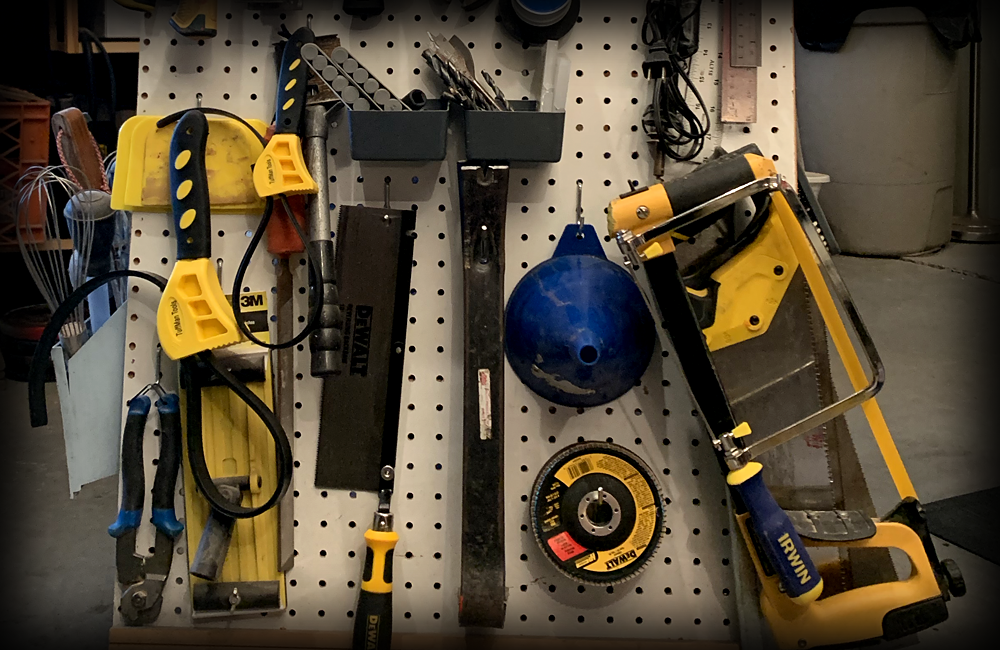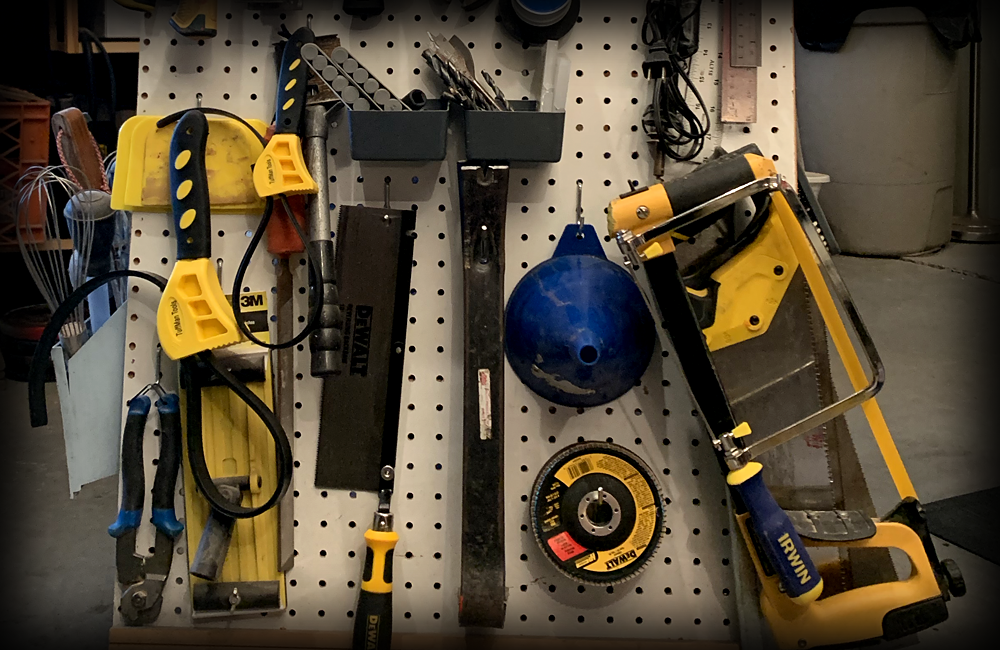 Just because we have a bunch of machines and power tools does not mean we are hand tool snobs. How else do you graduate to the scarier tools without learning the basics? We present an endless line of hand tools that will help your project's most minute details. Finishing your idea requires the utmost of care, something that a motorized tool may not be able to accomplish.
Hammers Currently in the Workshop
Claw Hammers
Ball-Peen Hammers
Sledge Hammers
Tack Hammer
Rip Hammer
Dead Blow Hammers
Chasing Hammer
Welding Hammer
Stubby Hammer
Soft/Hard Face Hammer
Chipping Hammer
Rubber Mallets
Joiner's Mallet
Powder Actuated Nail Guns (Must be 18 years old)
Saws Currently in the Workshop
Hand Saws
Flush Cut Saws
Miter Saws
Coping Saw
Hack Saw
Keyhole/Jab Saw
Exacto Mini Saw
Bow Saw
Pliers, Cutters & Wrenches Currently in the Workshop
Pump Pliers
Slip Joint Pliers
Long/Needle Nose Pliers
Locking Pliers
Flush Cut Pliers
Bent Nose Pliers
Round Nose Pliers
Nylon Jaw Pliers
Diagonal Cut Nose Pliers
Flat Nose Pliers
Cutting Pliers
Wire Looping Pliers
Linesman's Pliers
Canvas Pliers
Nail Puller Pliers
Welding Pliers
Diagonal Cutting Pliers
J-Clip Pliers
Wire Strippers
Crimping Tools
Cable & Housing Cutter
Tin Snips
Pipe Wrench
Torque Wrench
Hex Key/Allen Wrenches
Socket Wrenches
Star-Head Key/Torx Key
Strap Wrenches
Combination Wrenches
Adjustable/Crescent Wrenches
Air Ratchet Wrench
Miscellaneous Items Currently in the Workshop
Rulers, levels, calipers and templates
Kreg Pocket-Hole Jig®
Miter Boxes
Planers
Heat Guns
Hot Glue Guns
Staple Guns
Foam Hot Knife
Hot Wire Cutter
Button Making Machines
Rotary Paper Trimmers
Guillotine Paper Trimmer
Exacto Knives
Automatic Vinyl Sticker Cutter
Vinyl Tile Cutter
Propane Torches
Light Box
Bolt Cutters
Axes
Clamps
Infrared Thermometer
Vice
Sandpaper
Chalk Reel
Files, rasps and chisels
Soldering Guns
Rivet Gun
Hole Punches
Halogen and work lamps
Endless extension cords
Bench Top Vice
RMS Multimeter
Electricity Tester Pens
If there's a hand tool you require, we may be able to acquire it by either purchase or rental*.
We also offer and enormous collection of pencils, colored pencils, erasers, brushes, sculpting tools, markers, pens, scissors, shears, knives, scrapers, blades, Exactos, charcoals, , sewing needles and anything else you can imagine.
*Additional costs may apply.