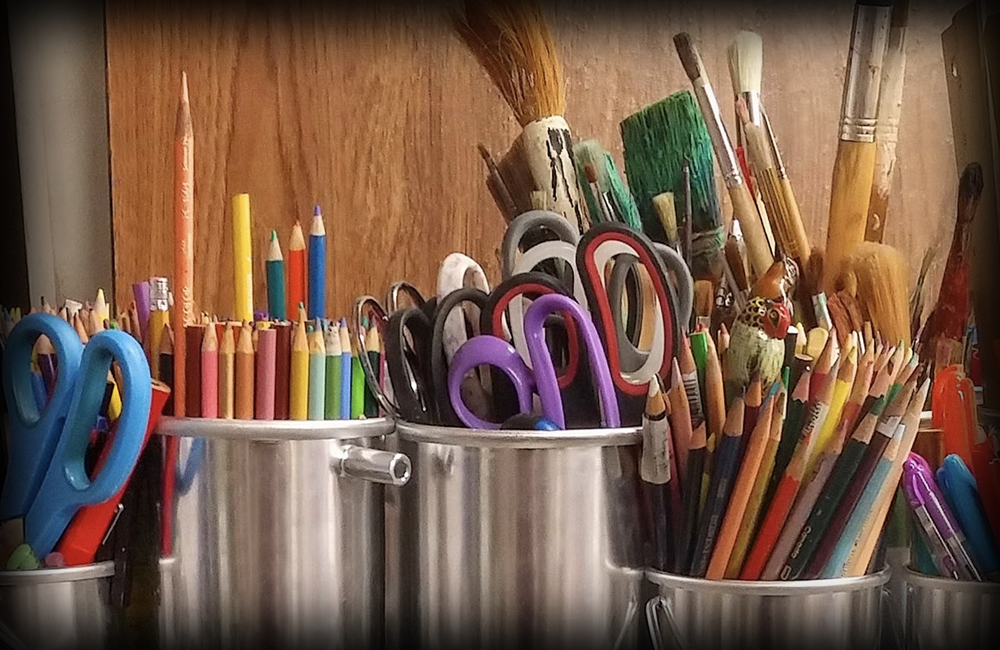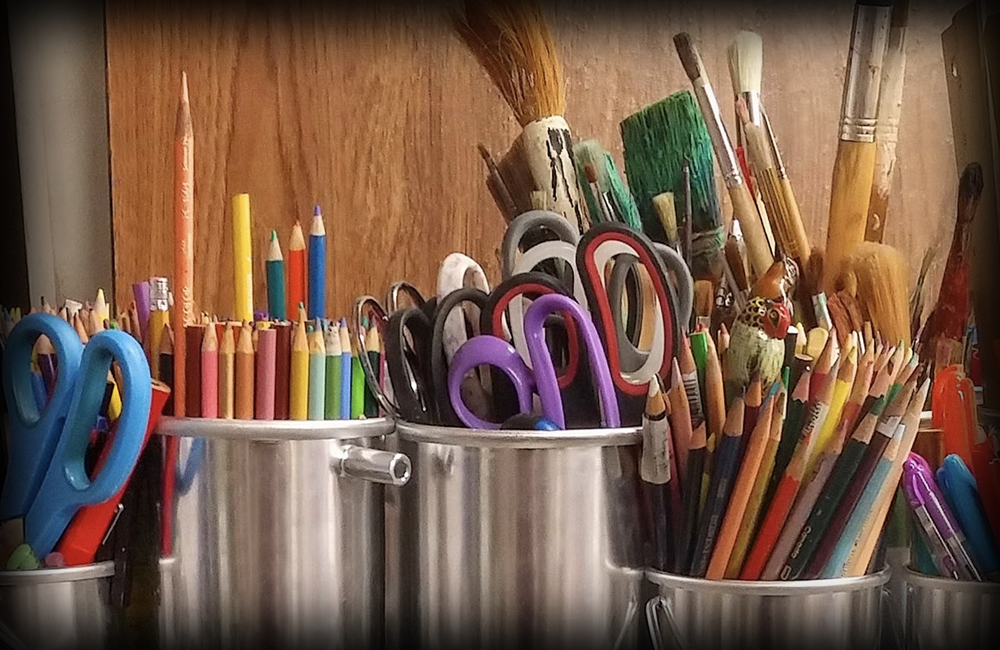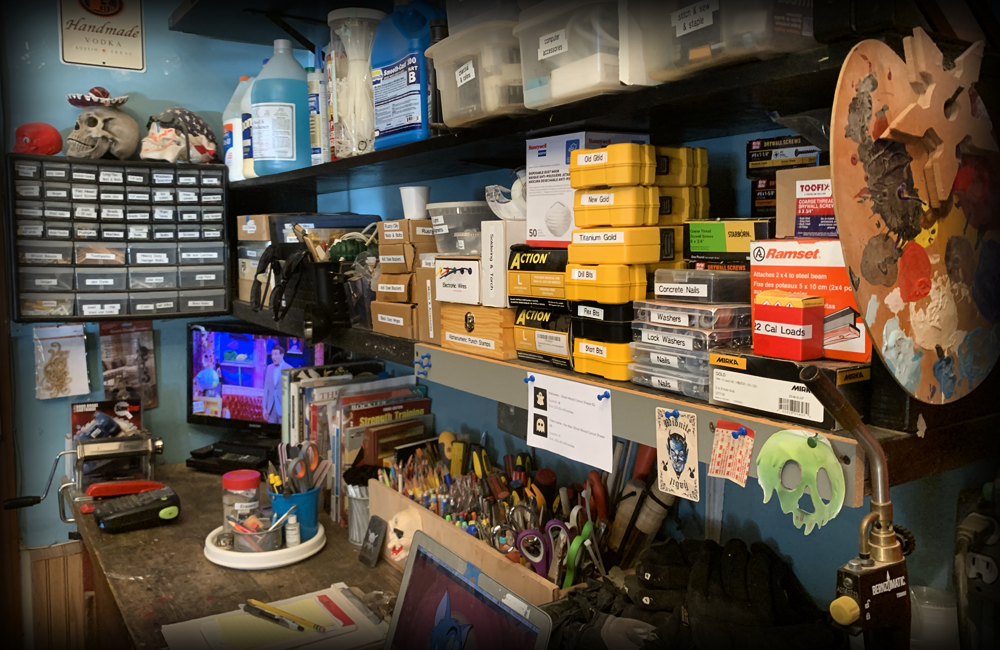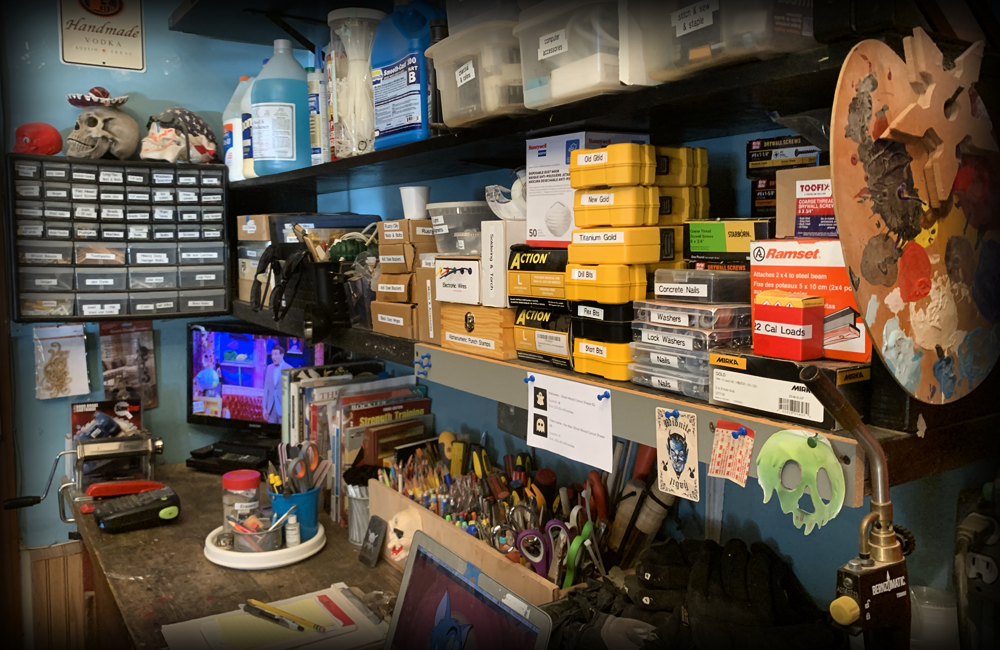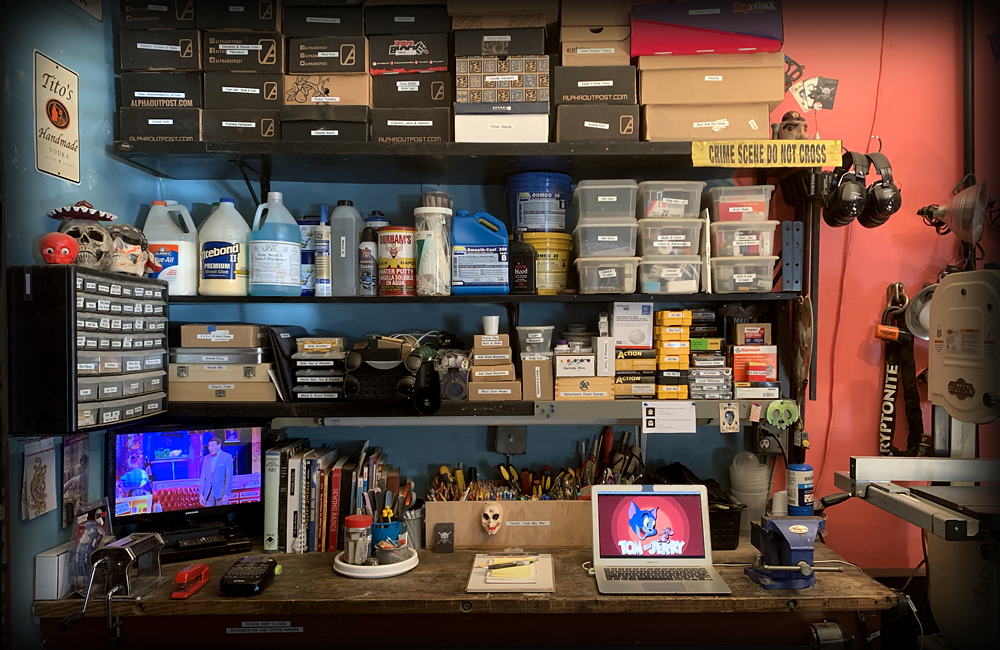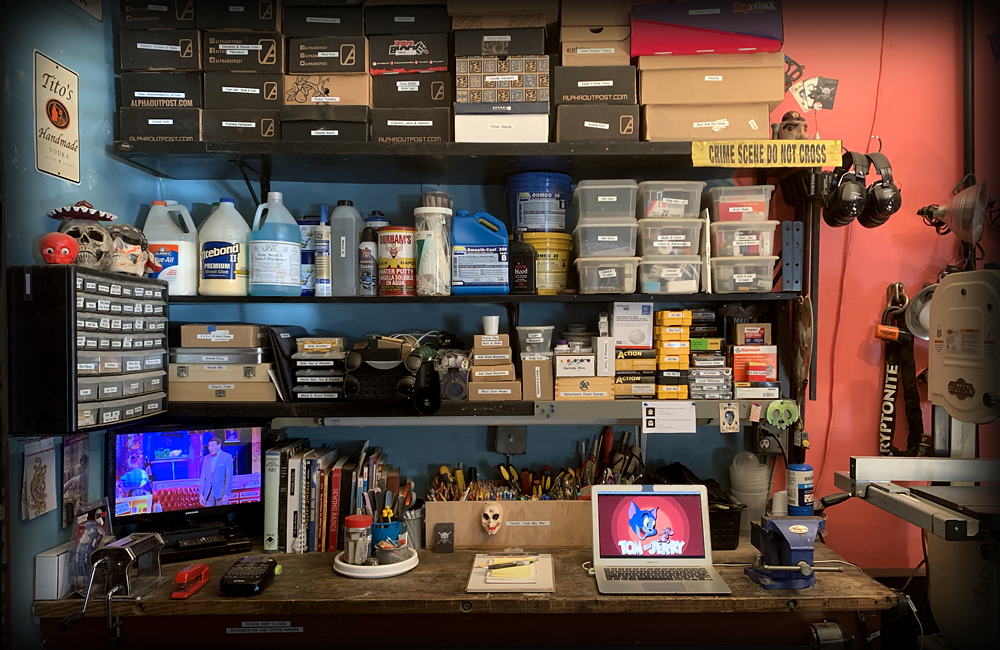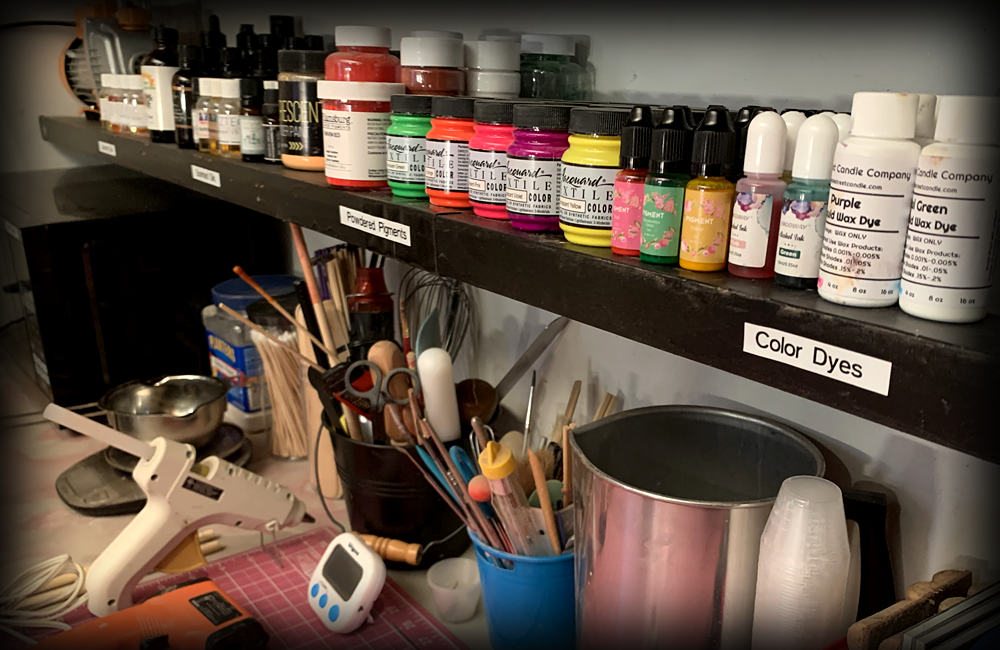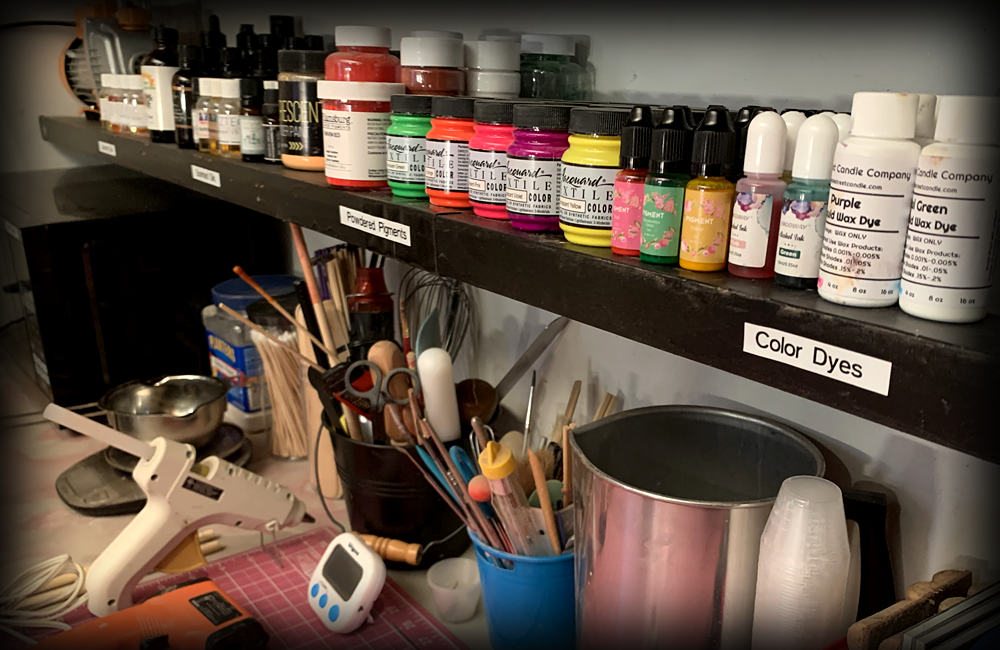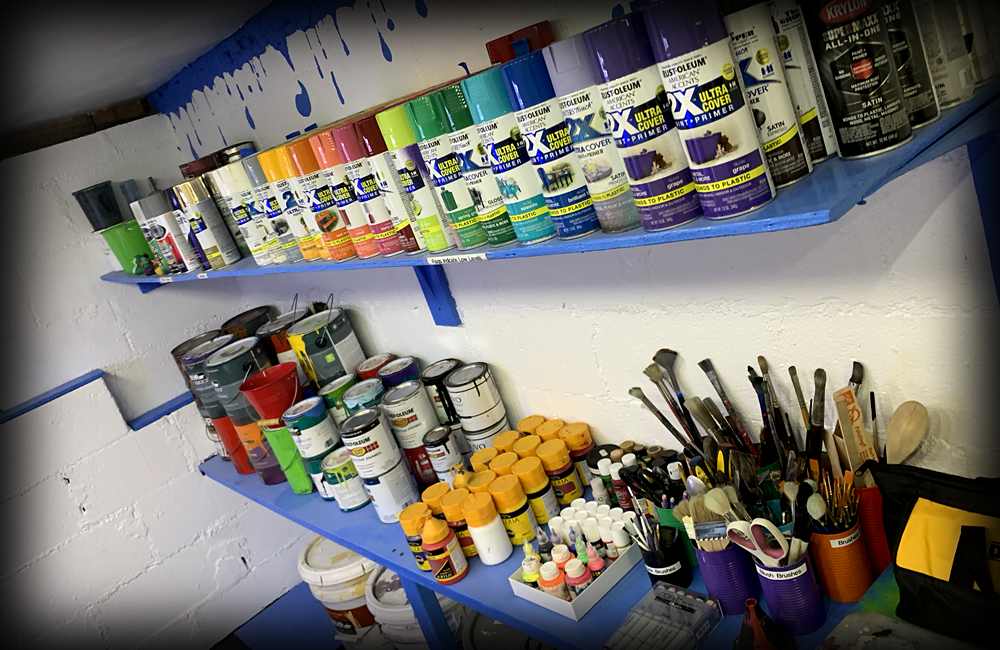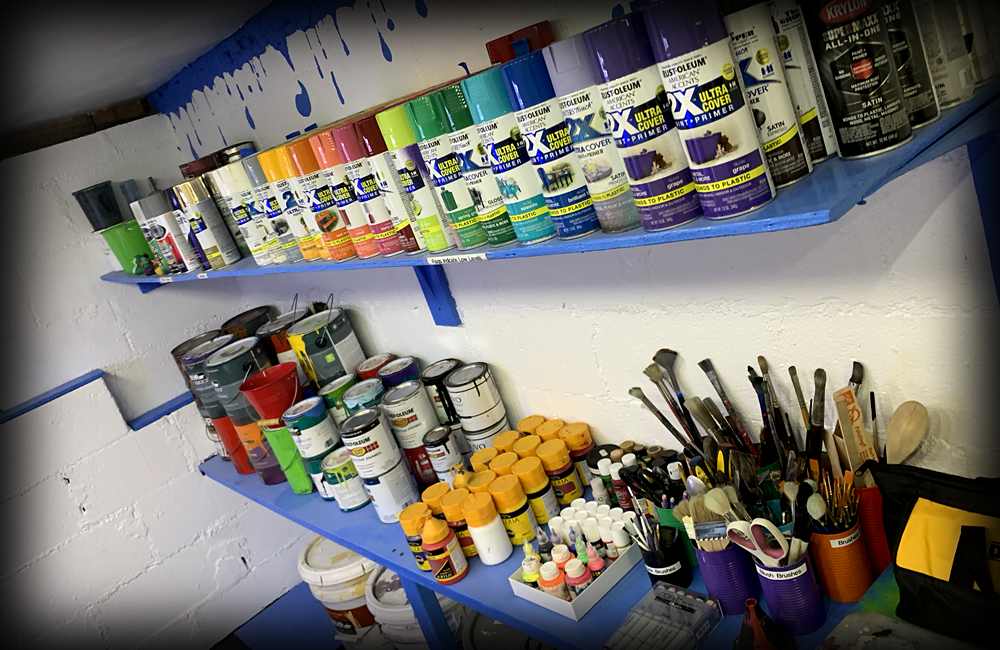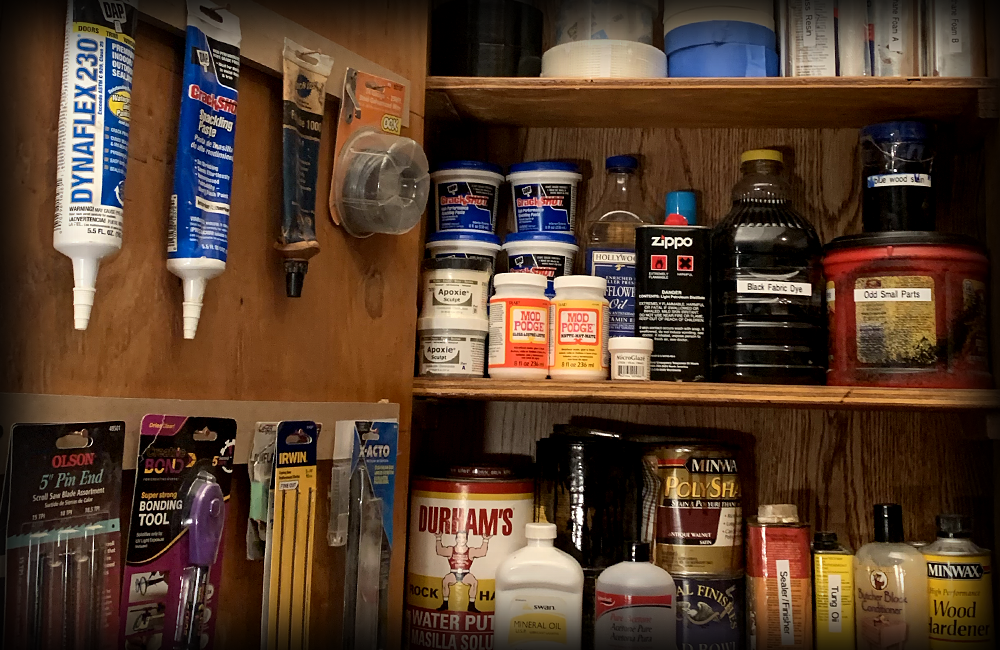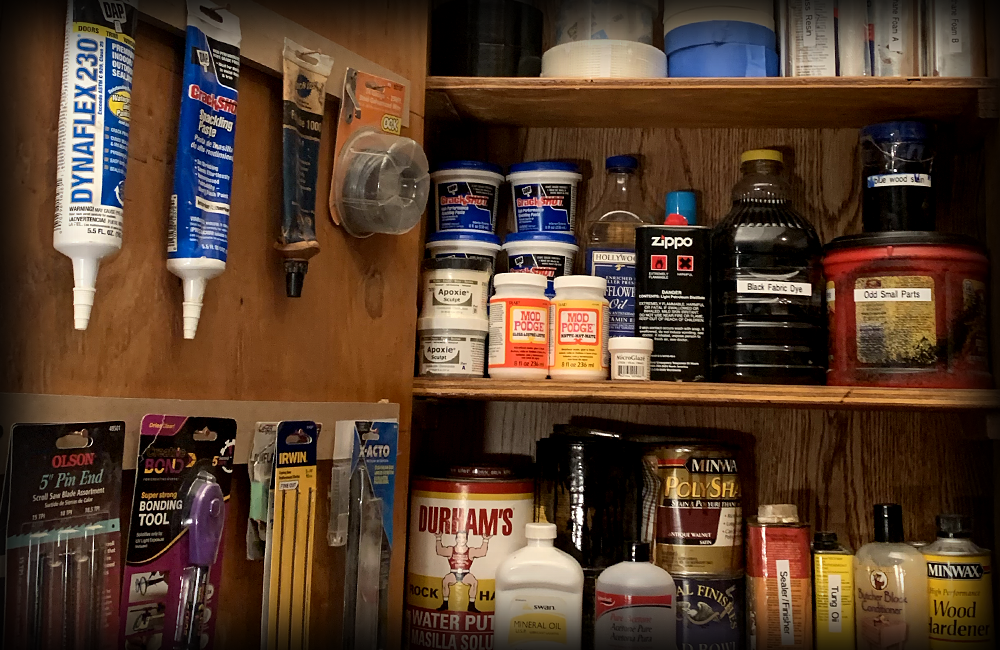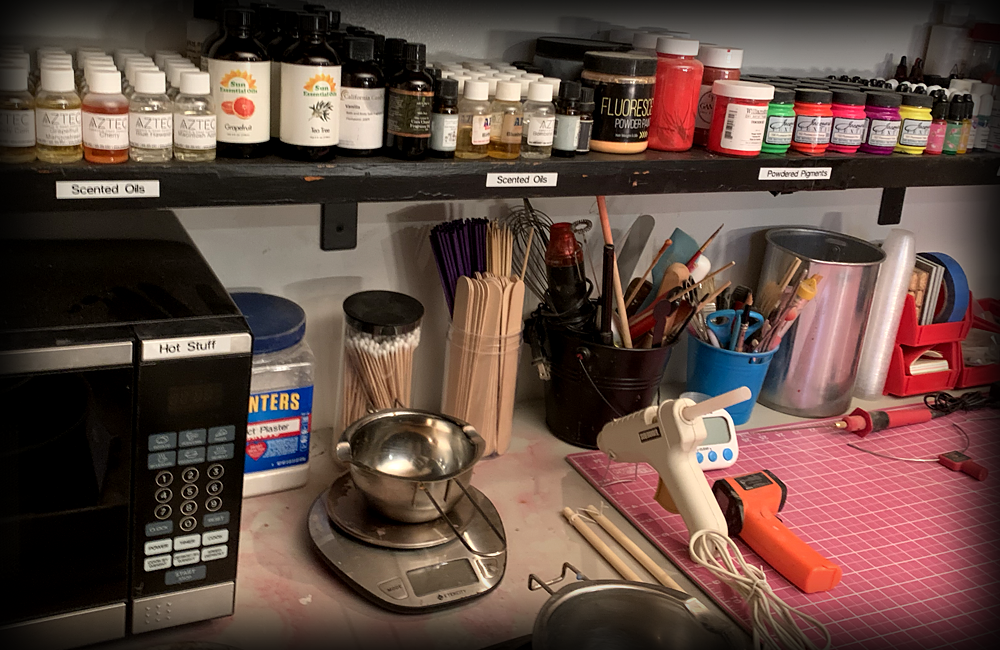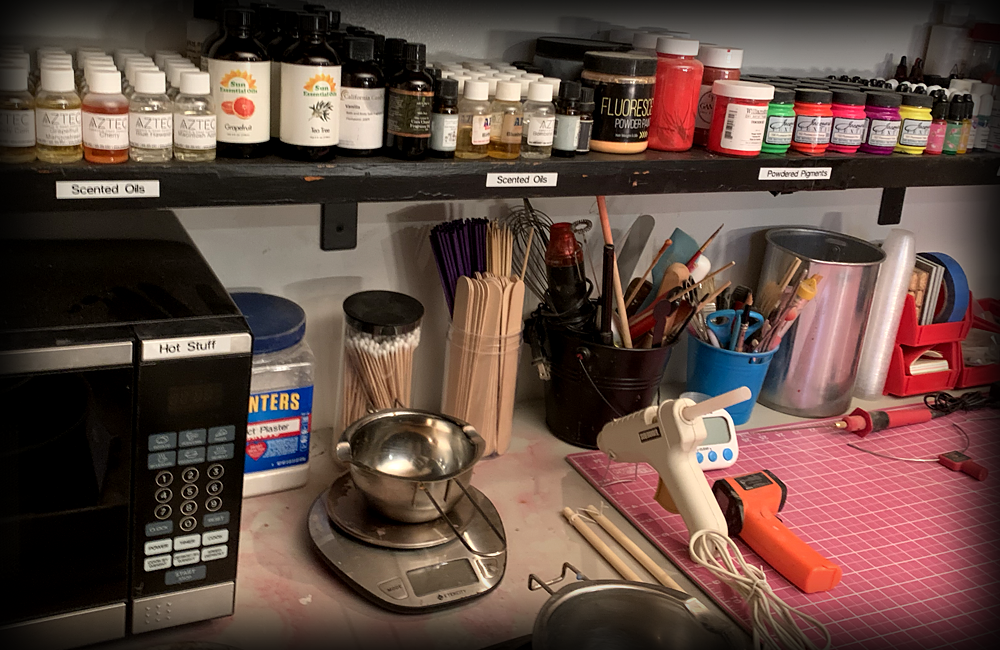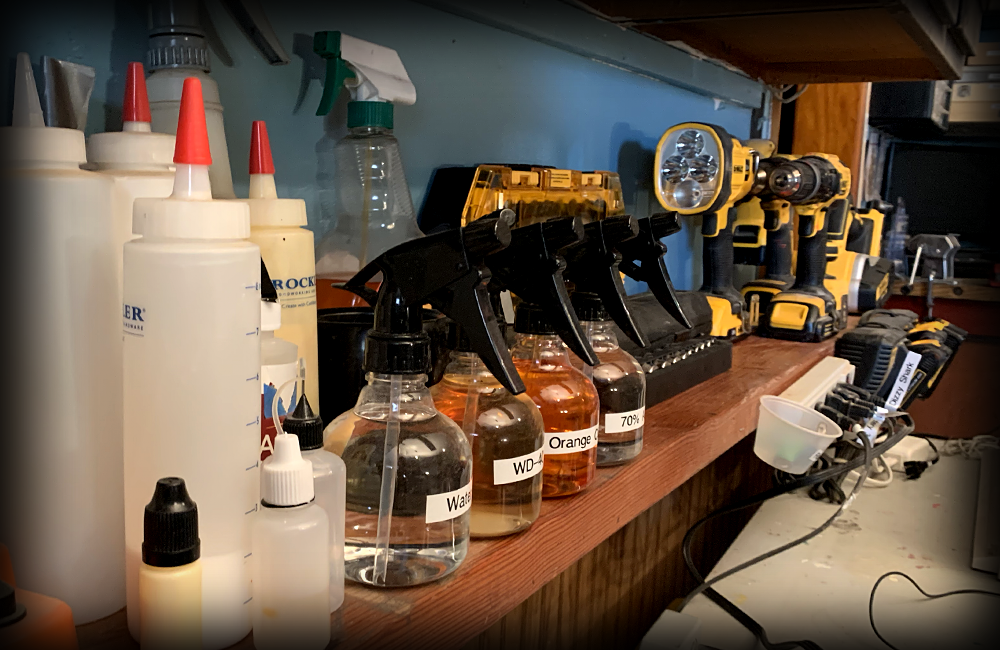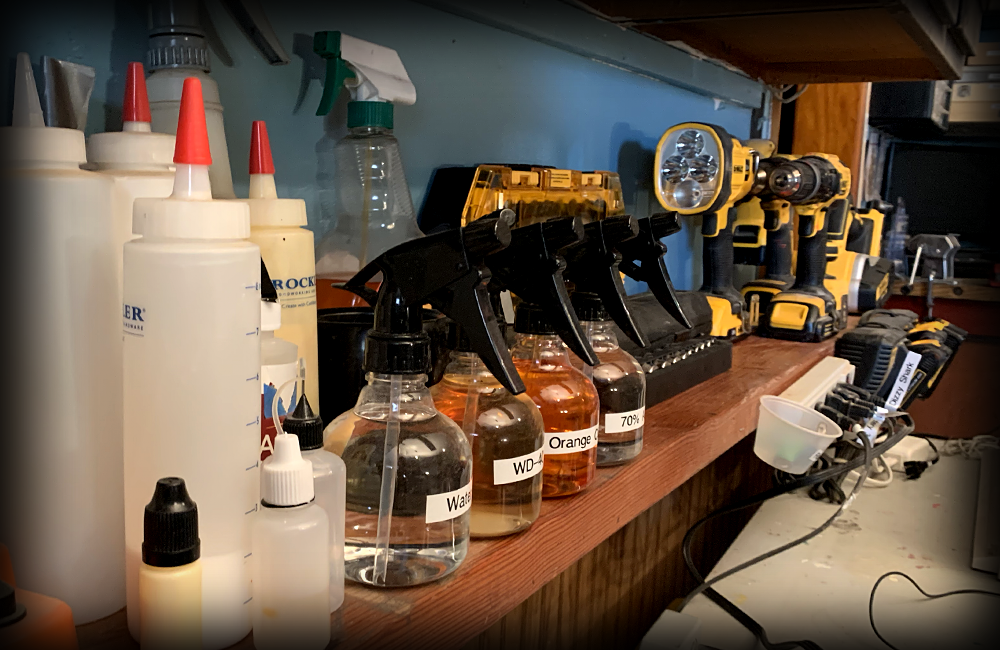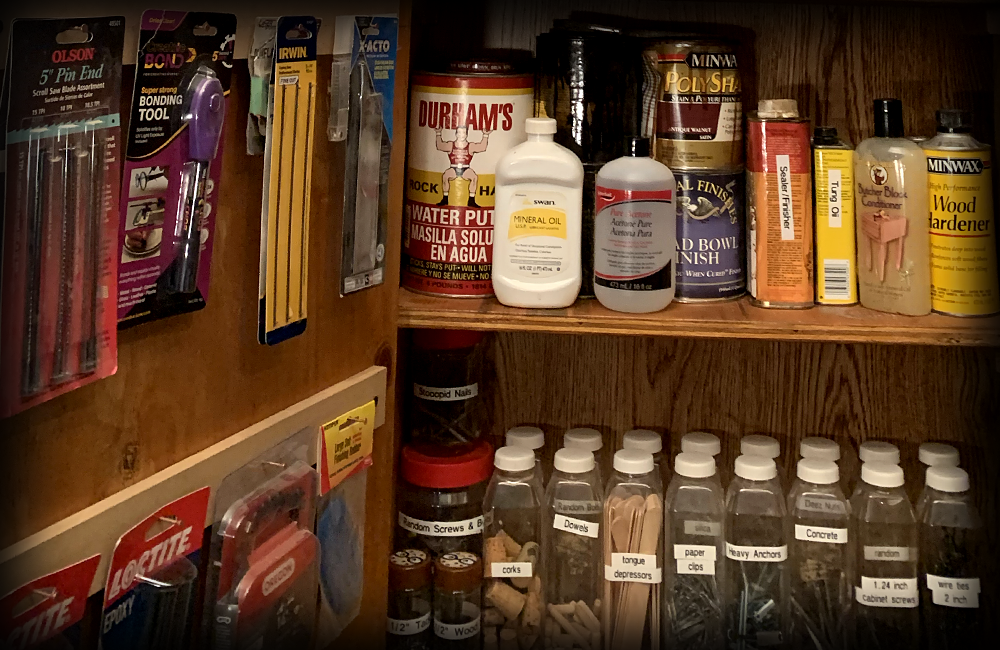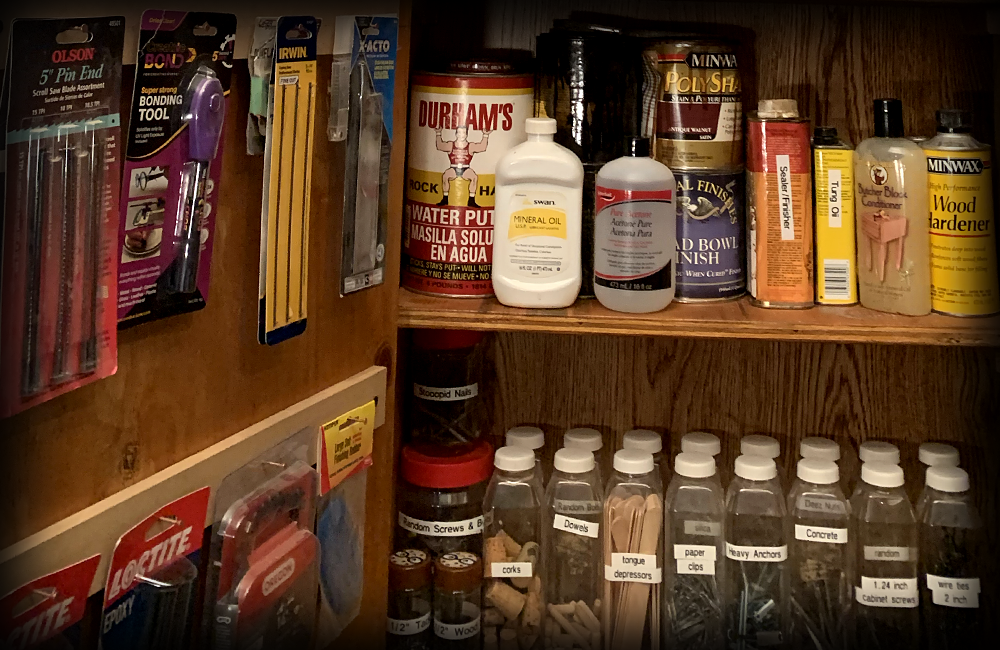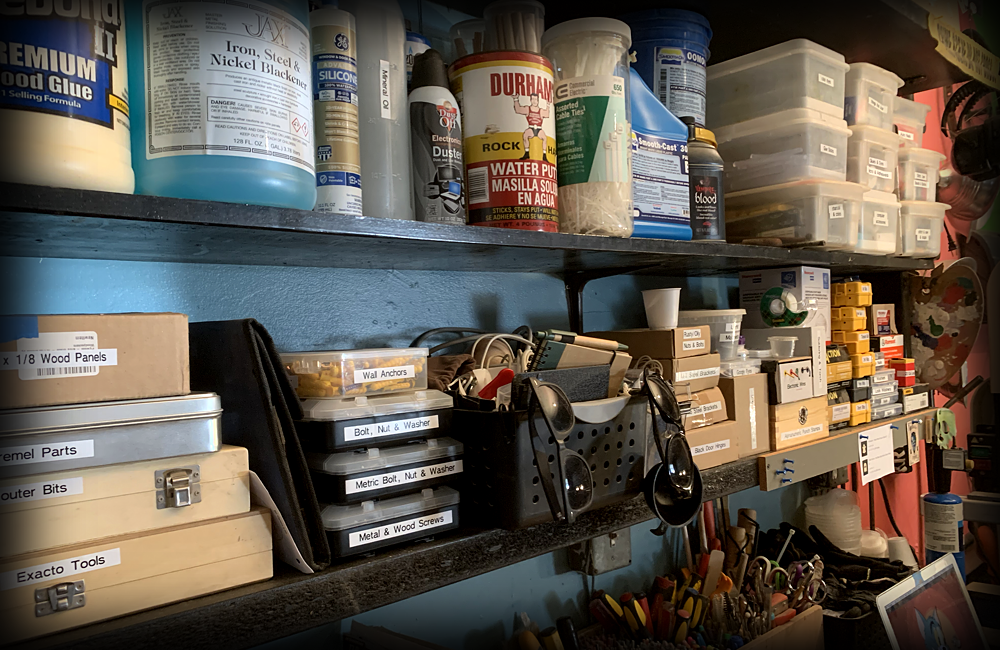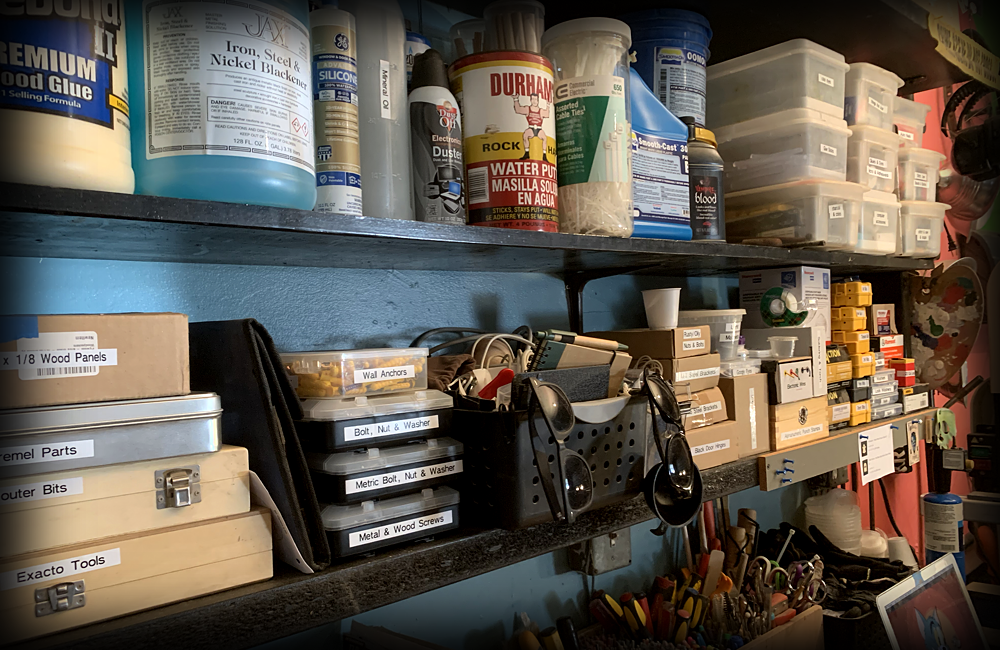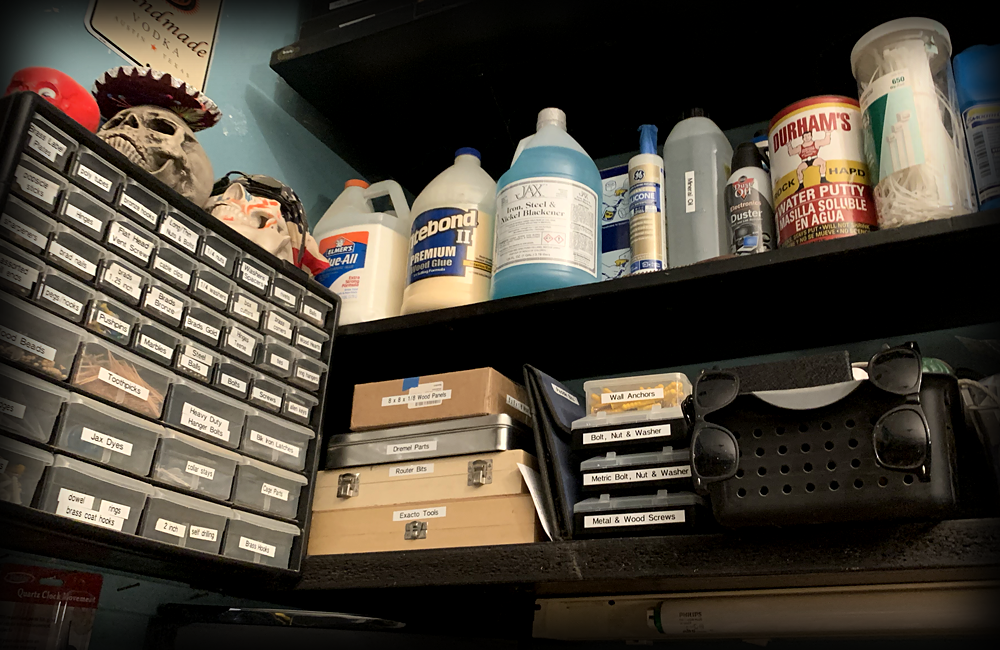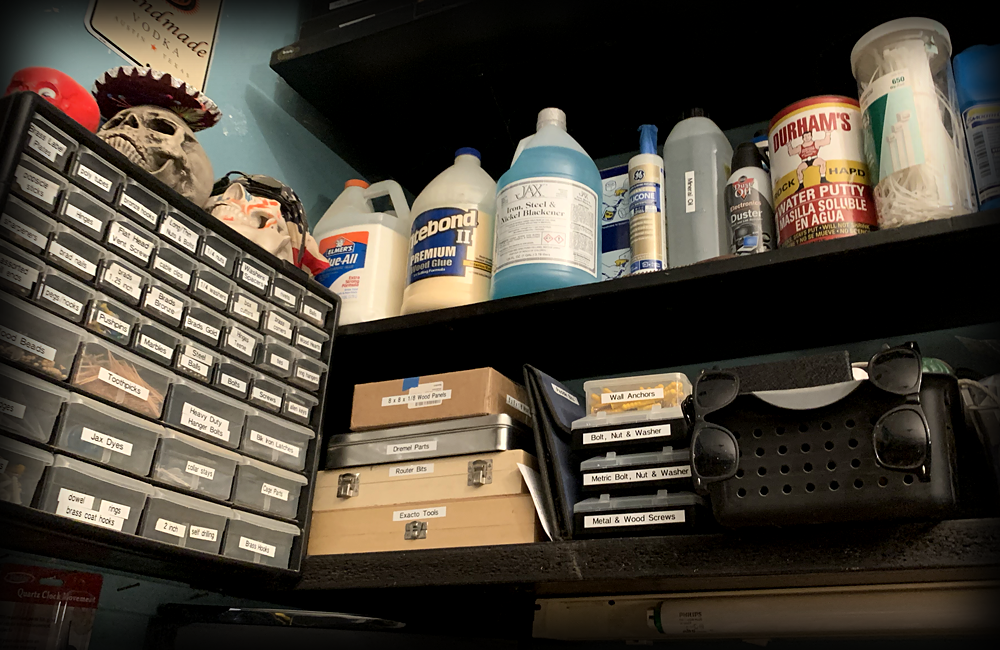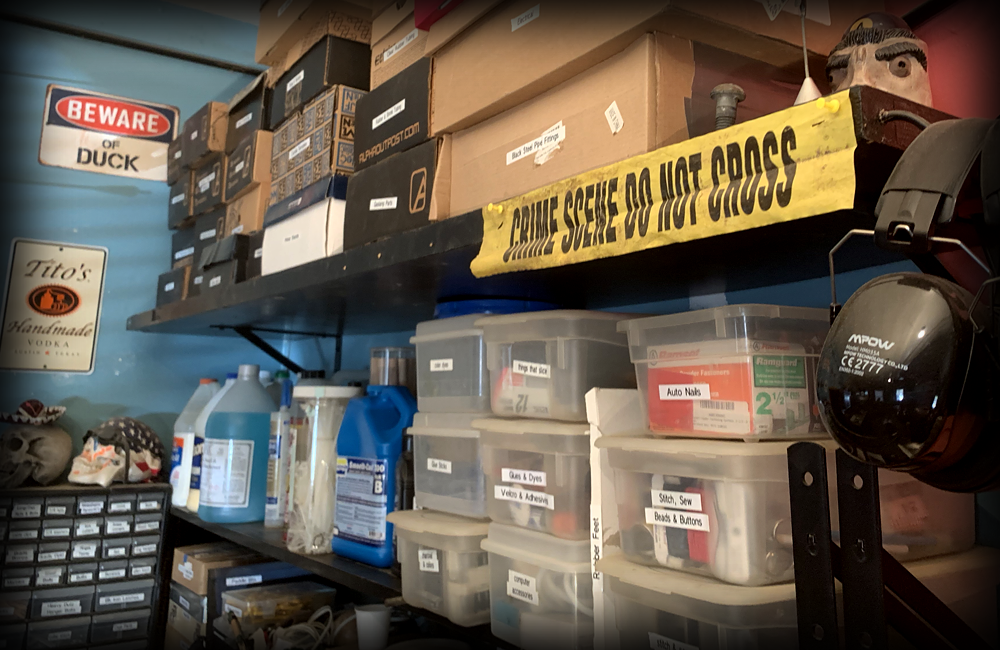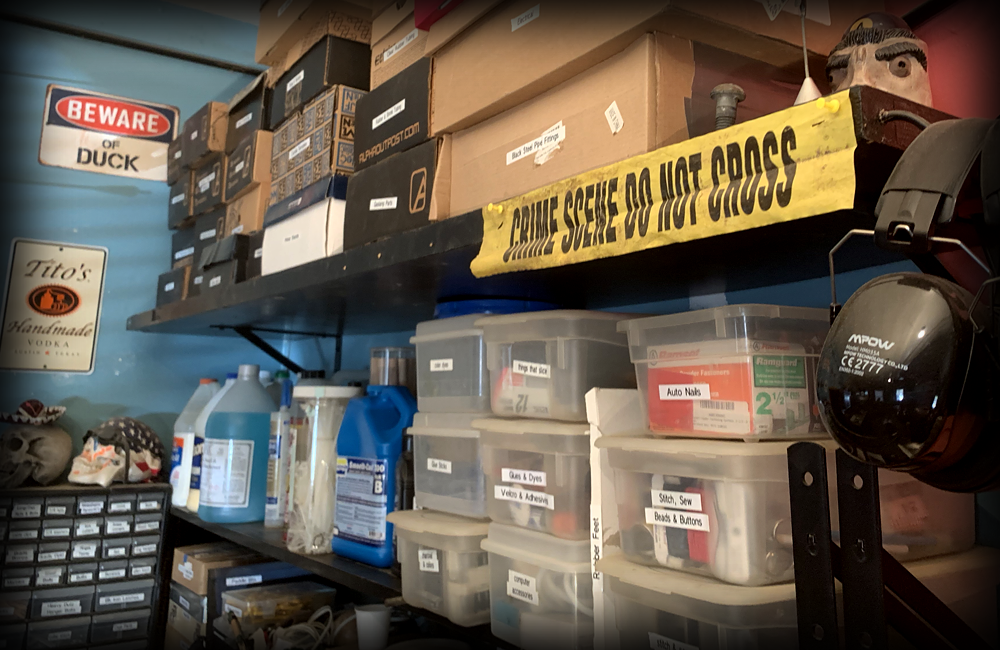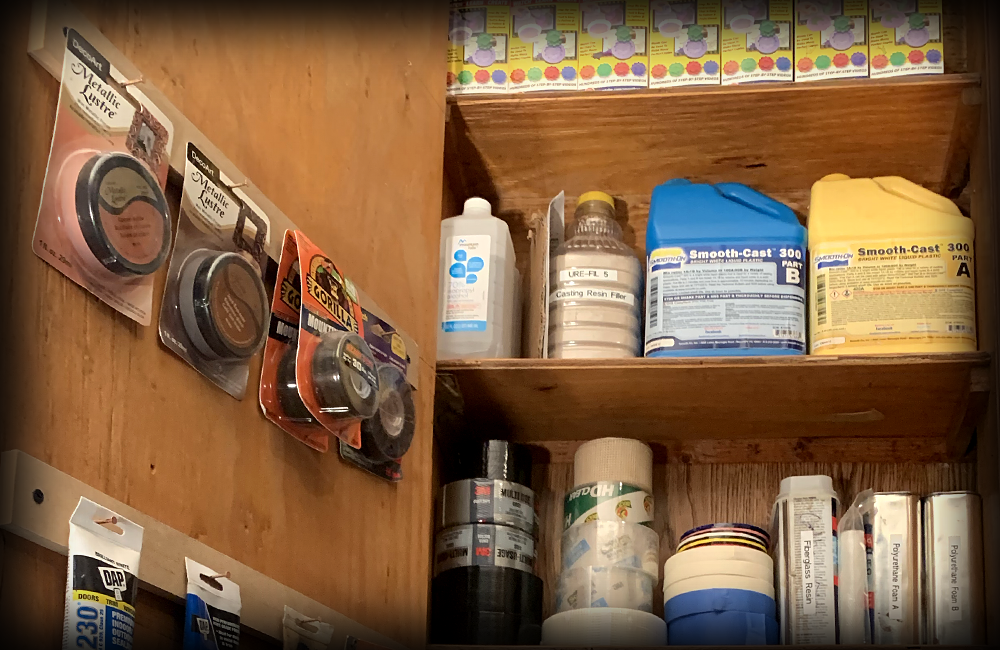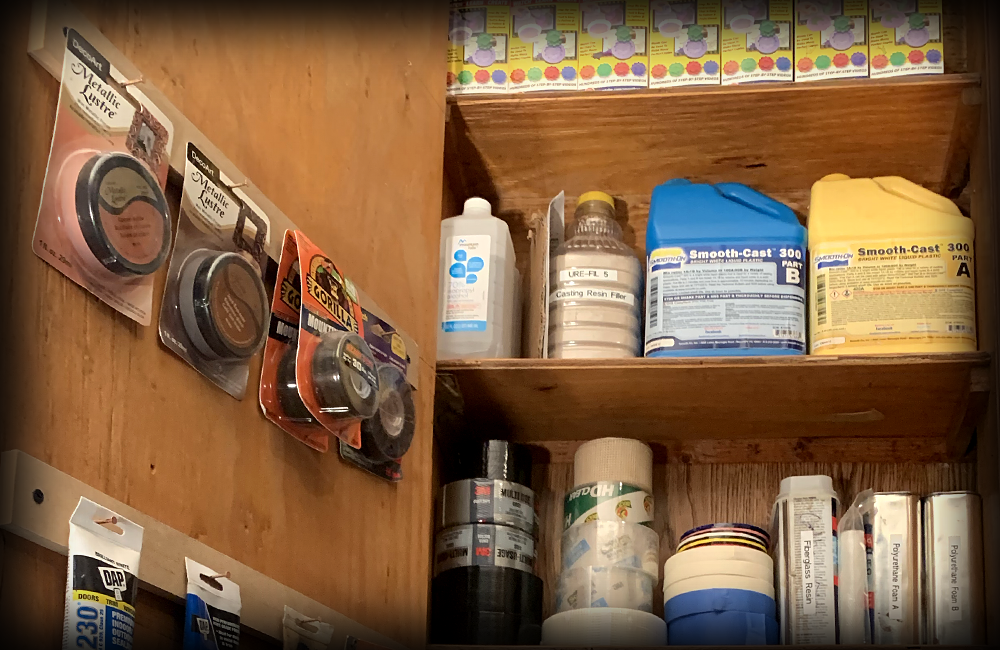 It's kind of hard to create anything even if you have all the tools in the world. What are we talking about? You need materials silly! At The Shadow House, we offer an extensive array of supplies* for you to use on your project. There's a little bit of everything, even items you may never have thought of.
Supplies Currently in the Shops
Glues: Wood, white, ca (superglue, cyanoacrylate adhesive), sticks, e6000, spray adhesive, rubber cement, Weldbond®, Gorilla Grip, epoxy, plastic cement, J-B Weld, hot glue guns, mod podge, pressure sensitive, Shoo Goo rubber and fabric.
Tapes: Masking, drafting, duct, packing, electrical, Scotch™, drywall, double sided.
Molding & Casting: Clay, plasticine, silicone mold making rubber, liquid plastic compounds (resin), hydrocal, plaster, polymer clay, Durham's Water Putty, wax and Legos® (we can explain).
Paints: Acrylic, oil, latex, spray, fabric, stain, chalk and several mediums.
Hardware: Screws, nails, nuts, bolts, lag bolts, washers, staples, clips, ties, rivets, staple, ties, buttons, steel wire and brads.
Fibers: Wood (assorted), dowels, MDF (medium density fiberboard), logs, paper, construction paper, fabrics, string, yarn, paperboard, sandpaper, beads, thread, mylar, pads, felt, gauze, felt, felt pads, parchment paper, foil, plastic wrap and foam (rigid, memory & furniture).
Dyes: Liquid, fabric, pigments, enzyme, powder, soap, block, Jax and resin.
Liquids: Alcohol, acetone, ammonia, scented oils, WD-40, grease, lubricants, tung oil, mold release, hardeners, conditioners, mineral oil and vampire blood.
Electrical: Wiring, plugs, motors, LEDs, switches, shrink tubing and lightbulbs.
Along with an enormous collection of pencils, colored pencils, brushes, sculpting tools, markers, pens, scissors, shears, erasers and charcoals.
If there's an item you require, we may be able to acquire it by either purchase or rental*.
*Additional costs may apply.